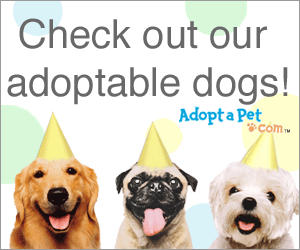 The Alternative Humane Society is an all-volunteer, nonprofit animal welfare organization serving Whatcom County, WA.  AHS has been helping animals and educating the public since 1977.  100% of the money we raise goes toward our programs.  We have no shelter, office, or paid staff. Our programs include Canine Foster & Adoption, Spay & Neuter Assistance, and Community Cats Information and Referral. Spay/Neuter Assistance AHS will help pay to spay or neuter dog(s) and cat(s). We issue assistance vouchers to qualifying individuals based on state low-income guidelines. These vouchers are accepted at all Whatcom County vets and also at WeSNIP and NOAH. (Vouchers are only available to residents of Whatcom County and are intended to assist pets and pet guardians in the Bellingham area. Exceptions can sometimes be made for dogs being adopted to homes outside this area.) Education AHS Educational Programs are designed to encourage and enable responsible pet guardianship. Too many animals end up homeless because their guardians do not understand how to care for their pets. Canine Foster/Adoption Program AHS recruits and trains volunteers to work as volunteer foster homes and case managers to care for and find good homes for dogs in our care. AHS pays all necessary expenses for our foster animals. Community Cats Programs AHS does not have a Cat Foster and Adoption Program at this time (we do not take in cats.)Because the majority of the calls AHS receives about cats concern stray and/or feral cats, AHS has refocused our volunteer energy and resources into the research and development of Community Cat Programs that will allow us to do more for ALL cats. We will continue to support other local cat foster/adoption programs in every way we can.
Meet Our Adoptable Dogs at Petco, Saturday, 12/6 & Sunday 12/7

ATTENTION:

  We will not be having our Adopt-A-Thon this month (October). Pet Palace Consignment has moved her location and she is not ready to host our event quite yet. Stay tuned for more updates. In the meantime look for us next weekend at Petco.
~Please Check Our

Calendar

For Upcoming Events!~
Bellingham Explorer Holiday Party

Our Awesome Featured Dog

My name is Skylar. I love people, especially ones that give me massages, treats and like to snooze with me out in the sun. I recently discovered that I have a favorite spot right under my ears that I love to get scratched; it feels so good that I will lay right on the ground and roll over! I am just an affectionate eight-year old who loves to greet my people with wiggles and a smile, and will stay with you all day if you let me!  I may be 8 but I don't feel old, I can run with the young dogs and have no problem keeping up.  I give the best kisses and just want my own family to spread the love.  Although I would benefit from more training, I would be an excellent match for a patient, understanding family.
If you would like to meet Skylar please fill out a Statement of Interest form.
Our 2015 Calendars are here!!

 These make a great gift for only $10.00 each. Click here to order online.
We Need Foster Homes – YOU Can Make a difference!

Spay and Neuter