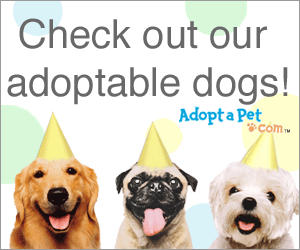 The Alternative Humane Society is an all-volunteer, nonprofit animal welfare organization serving Whatcom County, WA.  AHS has been helping animals and educating the public since 1977.  100% of the money we raise goes toward our programs.  We have no shelter, office, or paid staff. Our programs include Canine Foster & Adoption, Spay & Neuter Assistance, and Community Cats Information and Referral. Spay/Neuter Assistance AHS will help pay to spay or neuter dog(s) and cat(s). We issue assistance vouchers to qualifying individuals based on state low-income guidelines. These vouchers are accepted at all Whatcom County vets and also at WeSNIP and NOAH. (Vouchers are only available to residents of Whatcom County and are intended to assist pets and pet guardians in the Bellingham area. Exceptions can sometimes be made for dogs being adopted to homes outside this area.) Education AHS Educational Programs are designed to encourage and enable responsible pet guardianship. Too many animals end up homeless because their guardians do not understand how to care for their pets. Canine Foster/Adoption Program AHS recruits and trains volunteers to work as volunteer foster homes and case managers to care for and find good homes for dogs in our care. AHS pays all necessary expenses for our foster animals. Community Cats Programs AHS does not have a Cat Foster and Adoption Program at this time (we do not take in cats.)Because the majority of the calls AHS receives about cats concern stray and/or feral cats, AHS has refocused our volunteer energy and resources into the research and development of Community Cat Programs that will allow us to do more for ALL cats. We will continue to support other local cat foster/adoption programs in every way we can.
Family Fun Night at the Bellingham Theatre Guild Playhouse


Tickets are going fast!!  Get your tickets now before we run out

!  Click Here
to purchase tickets.
*SILENT AUCTION* November 26th – Bellingham Theatre Guild

AHS will be hosting a silent auction during the special performance of Miracle on 34th Street on November 26th at the Bellingham Theatre Guild. If you are interested in donating an item, service or gift certificate please email us at alternativehumanesociety@gmail.com. Thanks!
Meet Our Adoptable Dogs at Petco, Saturday, 11/1 & Sunday 11/2

ATTENTION:

  We will not be having our Adopt-A-Thon this month (October). Pet Palace Consignment has moved her location and she is not ready to host our event quite yet. Stay tuned for more updates. In the meantime look for us next weekend at Petco.
~Please Check Our

Calendar

For Upcoming Events!~
Our Awesome Featured Dog

OUR AWESOME ADOPTABLE PARTNER TO DUSTY: Doodle is a 2 year old 5lb neutered Male Yorki mix. He is bold and courageous and has no idea how small he is. When outside he is an explorer looking for adventure. When he is on your lap he is attentive and loving. Doodle came with Dusty another 5lb Yorki mix that is the direct opposite but they get along just great. See Dusty's own description on his own AHS page. Doodle and Dusty have all their adventures together, I can watch them play for hours and then they nap together, sleep together at night in their crate and love being on a lap being petted. Both Doodle and Dusty will be looking for a safe fenced yard to play in (look for small openings that explorers cannot resist and block them) and a walk around the neighborhood or park. Cats may be bark at and older children are recommended. It would be nice if these two could be adopted together but they could also be separated and do fine.
If you would like to meet me, please fill out a Statement of Interest under the "ADOPT" tab.
Thank you for choosing adoption!
We Need Foster Homes – YOU Can Make a difference!

Spay and Neuter