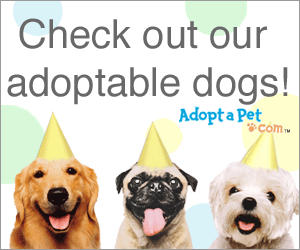 6th annual Paws and Claws Expo!
Sunday, July 27, 2014
The Alternative Humane Society is an all-volunteer, nonprofit animal welfare organization serving Whatcom County, WA.  AHS has been helping animals and educating the public since 1977.  100% of the money we raise goes toward our programs.  We have no shelter, office, or paid staff. Our programs include Canine Foster & Adoption, Spay & Neuter Assistance, and Community Cats Information and Referral. Spay/Neuter Assistance AHS will help pay to spay or neuter dog(s) and cat(s). We issue assistance vouchers to qualifying individuals based on state low-income guidelines. These vouchers are accepted at all Whatcom County vets and also at WeSNIP and NOAH. (Vouchers are only available to residents of Whatcom County and are intended to assist pets and pet guardians in the Bellingham area. Exceptions can sometimes be made for dogs being adopted to homes outside this area.) Education AHS Educational Programs are designed to encourage and enable responsible pet guardianship. Too many animals end up homeless because their guardians do not understand how to care for their pets. Canine Foster/Adoption Program AHS recruits and trains volunteers to work as volunteer foster homes and case managers to care for and find good homes for dogs in our care. AHS pays all necessary expenses for our foster animals. Community Cats Programs AHS does not have a Cat Foster and Adoption Program at this time (we do not take in cats.)Because the majority of the calls AHS receives about cats concern stray and/or feral cats, AHS has refocused our volunteer energy and resources into the research and development of Community Cat Programs that will allow us to do more for ALL cats. We will continue to support other local cat foster/adoption programs in every way we can.
Meet Our Adoptable Dogs at Petco, Saturday, 8/2 & Sunday, 8/3

~Please Check Our

Calendar

For Upcoming Events!~
Awesome Adoptable Dog

My name is Sprocket, I am not your average little guy. I am a year old boy who is full of love to give and energy to share. I love to go on walks, or play with my foster buddies or go for car rides. I love everyone…, I think, haven't met everyone yet but give me time and I will charm my way into everyone's heart. I have a little swagger in my step, Don't exactly remember how this happened but somehow in my wanderings my front shoulder got an ouchie and it gives me a little trouble now and then, does not slow me down at all and it doesn't hurt, oh and my back toe is a little "special" I am special what can I say. I could even live almost anywhere as long as I'm with you. I love to snuggle and my foster mom says I'm the best at snuggling. My foster mom say I need some basic training since I have lived on the street and really don't know what you want or need me to do. I am a quick learner and am eager to please. Lets get together for a meet and greet, give a fella a chance.
**Koda Needs a Forever Home**

Koda is a "Special Needs" dog because he has epilepsy.  He is on medication but still has seizures. Koda is the sweetest pup ever.  He loves people (adults & kids) and other dogs. Very well trained, loyal, lovable, eager to please, loves walks, car rides and playing outside.  There are a lot of dogs who live normal lives even though they have seizures.  We are trying to find Koda's Forever Home with the right people who have experience with Special Needs dogs, big hearts and lots of love to share with Koda.
If you are interested in Koda please fill out a Statement of Interest form under the "Adopt" tab on the left sideof this page.
We Need Foster Homes – YOU Can Make a difference!

Spay and Neuter