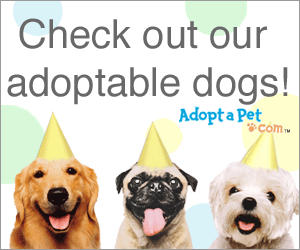 The Alternative Humane Society is an all-volunteer, nonprofit animal welfare organization serving Whatcom County, WA.  AHS has been helping animals and educating the public since 1977.  100% of the money we raise goes toward our programs.  We have no shelter, office, or paid staff. Our programs include Canine Foster & Adoption, Spay & Neuter Assistance, and Community Cats Information and Referral. Spay/Neuter Assistance AHS will help pay to spay or neuter dog(s) and cat(s). We issue assistance vouchers to qualifying individuals based on state low-income guidelines. These vouchers are accepted at all Whatcom County vets and also at WeSNIP and NOAH. (Vouchers are only available to residents of Whatcom County and are intended to assist pets and pet guardians in the Bellingham area. Exceptions can sometimes be made for dogs being adopted to homes outside this area.) Education AHS Educational Programs are designed to encourage and enable responsible pet guardianship. Too many animals end up homeless because their guardians do not understand how to care for their pets. Canine Foster/Adoption Program AHS recruits and trains volunteers to work as volunteer foster homes and case managers to care for and find good homes for dogs in our care. AHS pays all necessary expenses for our foster animals. Community Cats Programs AHS does not have a Cat Foster and Adoption Program at this time (we do not take in cats.)Because the majority of the calls AHS receives about cats concern stray and/or feral cats, AHS has refocused our volunteer energy and resources into the research and development of Community Cat Programs that will allow us to do more for ALL cats. We will continue to support other local cat foster/adoption programs in every way we can.
Paws and Claws Expo 2014 Photos

We have proof that everyone had a great time at this years Paws and Claws Expo.  Click on the photo  (left) or check out all the photos taken by our volunteer photographer, Linda Wilczak, on our Facebook page.
Divots For Dogs

Register online or at Dakota Creek Golf and Country Club
Meet Our Adoptable Dogs at Pet Palace, Saturday, 8/30

~Please Check Our

Calendar

For Upcoming Events!~
Awesome Adoptable Dog

Hello hello hello!! My name is Angel and I am a 4 year old pibble. I am spayed, microchipped and up to date on my vaccines. I am looking for a person or family that would like to take me on car rides, walks, hikes an…d runs. I have a lot of energy and need to find a way to channel it. But I also adore cuddling with my family at night and even cuddle right up in bed. I promise to leave you some room. I love love love people!! And I am good with dogs, have lived with a cat and have even licked a squirrel before. Yes, it's true!! I love water but not baths. And wait for it..,,I am excellent at having my nails trimmed!!! I know! I am a catch!!! I know some obedience basics but would love an opportunity to learn more. I live to please! I have a lovely personality and am absolutely gorgeous in real life. My case manager says if she didn't already have enough fur kids she would adopt me in a second
If you would like to meet Angel
PLEASE FILL OUT A "STATEMENT OF INTEREST" UNDER THE ADOPT TAB.
We Need Foster Homes – YOU Can Make a difference!

Spay and Neuter