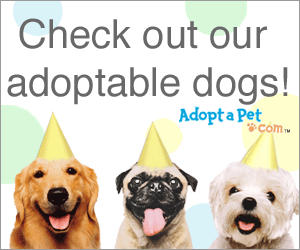 The Alternative Humane Society is an all-volunteer, nonprofit animal welfare organization serving Whatcom County, WA.  AHS has been helping animals and educating the public since 1977.  100% of the money we raise goes toward our programs.  We have no shelter, office, or paid staff. Our programs include Canine Foster & Adoption, Spay & Neuter Assistance, and Community Cats Information and Referral. Spay/Neuter Assistance AHS will help pay to spay or neuter dog(s) and cat(s). We issue assistance vouchers to qualifying individuals based on state low-income guidelines. These vouchers are accepted at all Whatcom County vets and also at WeSNIP and NOAH. (Vouchers are only available to residents of Whatcom County and are intended to assist pets and pet guardians in the Bellingham area. Exceptions can sometimes be made for dogs being adopted to homes outside this area.) Education AHS Educational Programs are designed to encourage and enable responsible pet guardianship. Too many animals end up homeless because their guardians do not understand how to care for their pets. Canine Foster/Adoption Program AHS recruits and trains volunteers to work as volunteer foster homes and case managers to care for and find good homes for dogs in our care. AHS pays all necessary expenses for our foster animals. Community Cats Programs AHS does not have a Cat Foster and Adoption Program at this time (we do not take in cats.)Because the majority of the calls AHS receives about cats concern stray and/or feral cats, AHS has refocused our volunteer energy and resources into the research and development of Community Cat Programs that will allow us to do more for ALL cats. We will continue to support other local cat foster/adoption programs in every way we can.
Family Fun Night at the Bellingham Theatre Guild Playhouse


Meet Our Adoptable Dogs at Petco, Saturday, 9/13 & Sund 9/14ay

~Please Check Our

Calendar

For Upcoming Events!~
Awesome Adoptable Dog

*Special Needs dog in Bellingham, WA*Would you like to be greeted by a pup whose tail is wagging so hard his whole body wags?  How about a very loyal and trained pup?  Then you must meet KODA!
Koda is a lovable, happy and friendly 3 ½ year old black lab.  He graduated Basic Manners 101 class. He loves being around people and loves to play with other dogs, too!  Throw in a car ride or a long walk in the park and Koda is a very happy pup.
Koda does have epilepsy and is on medication to help control frequency of episodes.  He's a special needs dog with an enormous amount of love to give.
*Please don't let Koda's special needs scare you away from meeting Koda or learning more about adopting a special needs dog. If you have any questions please contact us, either by clicking the contact button on this site or going to our website at: www.AlternativeHumaneSociety.com.
Koda is looking for a forever home where he will be loved and nurtured, appreciated, and kept safe with really good boundaries. He deserves this. Please help if you can. Check out Koda's latest adventures on his own Facebook page at https://www.facebook.com/KodaSpecialNeedsDog
Please contact us if you have any questions.
If you would like to meet Angel
PLEASE FILL OUT A "STATEMENT OF INTEREST" UNDER THE ADOPT TAB.
We Need Foster Homes – YOU Can Make a difference!

Spay and Neuter