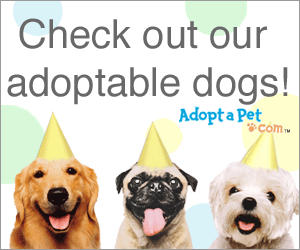 The Alternative Humane Society is an all-volunteer, nonprofit animal welfare organization serving Whatcom County, WA.  AHS has been helping animals and educating the public since 1977.  100% of the money we raise goes toward our programs.  We have no shelter, office, or paid staff. Our programs include Canine Foster & Adoption, Spay & Neuter Assistance, and Community Cats Information and Referral. Spay/Neuter Assistance AHS will help pay to spay or neuter dog(s) and cat(s). We issue assistance vouchers to qualifying individuals based on state low-income guidelines. These vouchers are accepted at all Whatcom County vets and also at WeSNIP and NOAH. (Vouchers are only available to residents of Whatcom County and are intended to assist pets and pet guardians in the Bellingham area. Exceptions can sometimes be made for dogs being adopted to homes outside this area.) Education AHS Educational Programs are designed to encourage and enable responsible pet guardianship. Too many animals end up homeless because their guardians do not understand how to care for their pets. Canine Foster/Adoption Program AHS recruits and trains volunteers to work as volunteer foster homes and case managers to care for and find good homes for dogs in our care. AHS pays all necessary expenses for our foster animals. Community Cats Programs AHS does not have a Cat Foster and Adoption Program at this time (we do not take in cats.)Because the majority of the calls AHS receives about cats concern stray and/or feral cats, AHS has refocused our volunteer energy and resources into the research and development of Community Cat Programs that will allow us to do more for ALL cats. We will continue to support other local cat foster/adoption programs in every way we can. 
What's Next

All proceeds will be used to help foster Koda who has epilepsy and we are trying to get better control on his seizures. Order your cookies today. http://www.treatmeright.org/  Expires 3/4/14
THANK YOU everyone who bought specially made cookies from Treat Me Right to help with Koda's medical bills.  We don't have the total of how many we sold be will soon and we'll be sure to let you all know.  THANK YOU!!!

My name is KODA.  I am a very happy pup but sometimes I have seizures.  The foster humans at Alternative Humane Society have to take me to a special dog doctor.  It cost lots of $.  The humans at Treat Me Right made special Muddy Paws cookies to raise $ to help pay for the special dog doctor.  If you buy cookies they give my humans at AHS $3.00!!  AND you can buy other things like t-shirts or cookie jars and they give more $.  How cool is that?!
Woof Woof!
*************************************************************************************************************
~Please Check Our

Calendar

For Upcoming Events!~
Adoptable Dog of the Week
Attention hikers, bikers & runners! If you need a partner to keep you motivated, a companion on your runs, or hikes then look no farther because Angus is your man. Angus is a 2 or 3 year old cattle dog mix who weighs about 45 pounds & is all about the fun. He loves nothing more than going for walks, runs, or rides. Angus needs an active family who has time to do some training but also who can run some energy out of him. Angus is good with other dogs & even the kitties. He loves car rides and chasing balls. Angus needs a fenced yard & a home with no small children. Due to his zest for life he can get very excited & may knock the little ones down. He does love snuggles & will bond nicely with almost anyone. Obedience training & leash training is a must for our boy Angus. If you need a partner for life & love to have fun then Angus is your man.  IF YOU ARE INTERESTED IN ANGUS, PLEASE FILL OUT A "STATEMENT OF INTEREST" UNDER THE ADOPT TAB.
*** Come to Petco this weekend March 1st & 2nd***