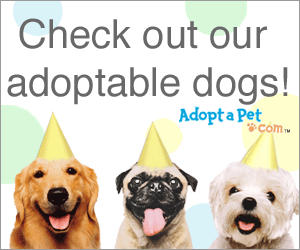 The Alternative Humane Society is an all-volunteer, nonprofit animal welfare organization serving Whatcom County, WA.  AHS has been helping animals and educating the public since 1977.  100% of the money we raise goes toward our programs.  We have no shelter, office, or paid staff. Our programs include Canine Foster & Adoption, Spay & Neuter Assistance, and Community Cats Information and Referral. Spay/Neuter Assistance AHS will help pay to spay or neuter dog(s) and cat(s). We issue
assistance vouchers to qualifying individuals based on state low-income guidelines. These vouchers are accepted at all Whatcom County vets and also at WeSNIP and NOAH. (Vouchers are only available to residents of Whatcom County and are intended to assist pets and pet guardians in the Bellingham area. Exceptions can sometimes be made for dogs being adopted to homes outside this area.) Education AHS Educational Programs are designed to encourage and enable responsible pet guardianship. Too many animals end up homeless because their guardians do not understand how to care for their pets. Canine Foster/Adoption Program AHS recruits and trains volunteers to work as volunteer foster homes and case managers to care for and find good homes for dogs in our care. AHS pays all necessary expenses for our foster animals. Community Cats Programs AHS does not have a Cat Foster and Adoption Program at this time (we do not take in cats.)Because the majority of the calls AHS receives about cats concern stray and/or feral cats, AHS has refocused our volunteer energy and resources into the research and development of Community Cat Programs that will allow us to do more for ALL cats. We will continue to support other local cat foster/adoption programs in every way we can.
Our organization needs your help. For every purchase made on this site Flower Power Fundraising will give 50% back to Alternative Humane Society. Read through this page and see how you can help today!
Fundraiser Start Date: 02/06/2014
Fundraiser End Date: 04/25/2014
Days Remaining: 13
Fundraiser Goal: $1,000
Meet our dogs at Pet Palace, Saturday April 26th


~Please Check Our

Calendar

For Upcoming Events!~
Adoptable Dog of the Week
  Robbie is a lovely medium-high energy, 45 lb, 3 year old Retriever mix currently in the care of a dog professional www.dogvacy.com/pro/expertcare.com . He's under-socialized and initially shy but at heart he's genuinely friendly, smart and wanting to please; he's made daily improvement, quickly learning the basics including how to walk nicely on leash, greet politely, self calm etc.


This darling needs a calm, consistent, active pack leader who he can trust to help him feel really proud of himself with regular exercise (walk, hike, bike, agility etc.) and exposure to new people, places and dogs. Robbie's not a severe or red zone case but is better suited to a home without the daily time commitment, stress and unpredictability of babies, small children or more than 3 dogs.

His ideal family is not gone full time, has a fenced yard and another dog to bond/play with plus the patience, experience (or desire to learn) to successfully rehabilitate an insecure dog. He is a super sweet boy with a warm, soulful eye gaze that melts hearts; if you feel that spark or connection with Robbie we would love to hear from you!
PLEASE FILL OUT A "STATEMENT OF INTEREST" UNDER THE ADOPT TAB.
**Koda Needs a Forever Home**

MEET KODA AT PET PALACE THIS SATURDAY, APRIL 26TH!!
Update on Koda: He is living in a new foster home with three other special needs dogs and they all love Koda.  Somehow Koda knows they are special and is very respectful and gentle with them.  Even though Koda likes his new foster pack, he really wants his very own Forever Home!  If you have any questions or comments please call and leave a message at: 360.671.7445
Koda is a "Special Needs" dog because he has epilepsy.  He is on medication but still has seizures. Koda is the sweetest pup ever.  He loves people (adults & kids) and other dogs. Very well trained, loyal, lovable, eager to please, loves walks, car rides and playing outside.  There are a lot of dogs who live normal lives even though they have seizures.  We are trying to find Koda's Forever Home with the right people who have experience with Special Needs dogs, big hearts and lots of love to share with Koda.
If you are interested in Koda please fill out a Statement of Interest form under the "Adopt" tab on the left side of this page.
We Need Foster Homes – YOU Can Make a difference!

Spay and Neuter